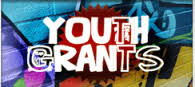 The Post-Secondary Education Grant Committee will be accepting applications from now until Thursday, December 31, 2020.
Please fill out the form below and mail it to 505 13th St. S. Hudson, WI 54016
attn: Grant Committee. Applications must be received by 12/31/2020.
If you have completed one term/semester of Post HS Education and have enrolled in the 2021 Spring term, you are eligible.
Download your application HERE!