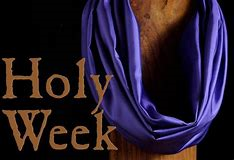 New Photo Directory!
Mt. Zion is doing a new photo directory, and we want YOU to be a part of it!
Everyone who has a picture taken will receive a FREE church directory as well as an 8 X 10 portrait.
We want to make this a complete representation of our church family
and this will be a great tool to help Pastor Erin get to know our names and faces better.
ALL ARE WELCOME
SUMMER WORSHIP at MT. ZION!
Beginning May 17
Mt. Zion returns to their Summer Worship Schedule
Sundays 9:00 am w/Communion
New This year is Wednesday S'MORE WORSHIP
June 3 - August 19
6:00 pm
Worship will be an outdoor, campfire style, half-hour service with yummy s'mores!
If weather is bad, the service will be canceled.


Contact Us -




505 13th Street

Hudson, WI 54016
Office: (715) 386-5409




Pastor Erin Nelson

Anna Peterson - Secretary
Look at Our Photos
Come see a gallery of photos of our wonderful community, and get a glimpse of some of the many activities that take place at Mt. Zion.
Meet Mt. Zion Lutheran
Come to the About Us section to meet the staff and clergy, and find out what we're all about!