ALL ARE WELCOME!
Join us for worship on Sunday Mornings
8:15 and 10:30 am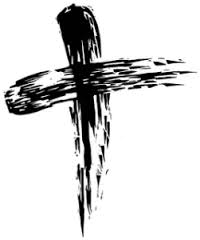 Lent is upon us! Ash Wednesday is February 10.
This Lenten Season, join us on Wednesday evenings at Mt. Zion at 7pm for Holden Evening Service Worship.
This year we will be joined by the congregation of First Presbyterian! We are excited to welcome our brothers and sisters to worship with us! Pastor Erin and Pastor Stephanie have put together a preaching theme for our Midweek Lent services entitled "Journey to Jerusalem".
We will be talking about journey and travel stories in the Bible. We will also challenge our members to track the miles they walk and run during the season of Lent and submit them to the box on the welcome desk. We are hoping that between the two congregations we can walk the same number of miles it takes to travel from Hudson to Jerusalem.
We look forward to seeing you during Lent!
LENTEN SOUP and SANDWICH DINNERS

5:45 - 6:45 pm
February 10, 17, 24
March 2, 9, 16
Lent worship - HOLDEN EVENING PRAYER
7:00pm
Contact Us -




505 13th Street

Hudson, WI 54016
Office: (715) 386-5409




Pastor Erin Nelson

Anna Peterson - Secretary
Meet Mt. Zion Lutheran
Come to the About Us section to meet the staff and clergy, and find out what we're all about!