PREPARING
FOR
THE KING!
Sunday's 8:15 & 10:30 w/Communion
9:20 am Sunday School
all kids age 3 yrs. old - 8th Grade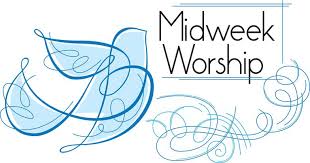 ADVENT MIDWEEK WORSHIP
Join us this December for Wednesday Advent services! Take a break and celebrate the coming birth of Christ and this beautiful church season! All services will begin at 7pm and last until 7:30 with coffee, Christmas cookies and fellowship from 6:30 to 7:00 beforehand.
Holden Evening Service on Wednesday, December 2nd Enjoy Marty Haugen's beautiful musical service by candlelight! Take a break to celebrate the true meaning of the season!
Hymn History Service on Wednesday, December 9th This service with be a Christmas carol sing-a-long with stories telling the history and back stories of how these hymns were written and used. A fun and interesting way to gather while joyfully singing your favorite carols!
Blue Christmas Service on Wednesday, December 16th This service is a quiet, contemplative prayer service with time to pray for those who are going through any sort of difficulties this holiday season. Christmastime can be hard for those who are grieving, in financial distress, depressed, stressed out, in transition, lonely, lost or ill. This service is a time to pray for those who aren't so jolly this Christmas season, to reflect on Bible passages, sing some of our quieter Christmas hymns and thank God for the birth of Christ, who we need the most when we are in times of trial. Join us for a time of prayer for yourself or a loved one.
Contact Us -




505 13th Street

Hudson, WI 54016
Office: (715) 386-5409




Pastor Erin Nelson

Anna Peterson - Secretary
Meet Mt. Zion Lutheran
Come to the About Us section to meet the staff and clergy, and find out what we're all about!