Senior Choir
Craig Gustafson is our Senior Choir Director.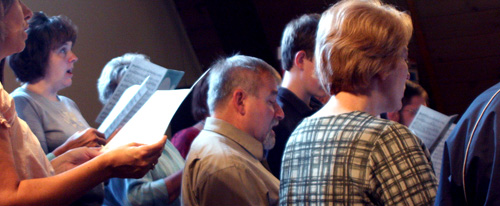 Mt. Zion's Senior Choir welcomes singers 9th Grade to Adult for weekly fellowship and musical witness. All that is required is the will to sing and the ability to smile and laugh.
Joining the Sr. Choir is as easy as meeting us in the balcony on Sunday Mornings.
The normal monthly schedule for the Senior Choir is as follows:
First Sunday - Both Services
Second Sunday - 10:30 a.m. Service
Third Sunday - Both Services
Fourth Sunday - 8:15 a.m. Service
Fifth Sunday - Off
This schedule is tentative depending on when special Sundays and other events occur.