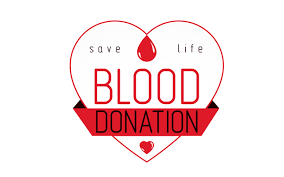 If you are interested in donating, please sign up here for the December 18 Blood Drive.
We rely on volunteers to help make our Blood Drives successful! We look for people to help check donors in and serve them juice and a snack (provided) after their appointment.
If you have any questions, please contact Anna Peterson (715) 386-5409.
The Following are scheduled Blood Donation days we need volunteers for:
2020-21 RED CROSS BLOOD DRIVES
Noon - 6:00 pm
Friday, December 18, 2020
Friday, February 19, 2021
Friday, April 16, 2021
Friday, June 25, 2021