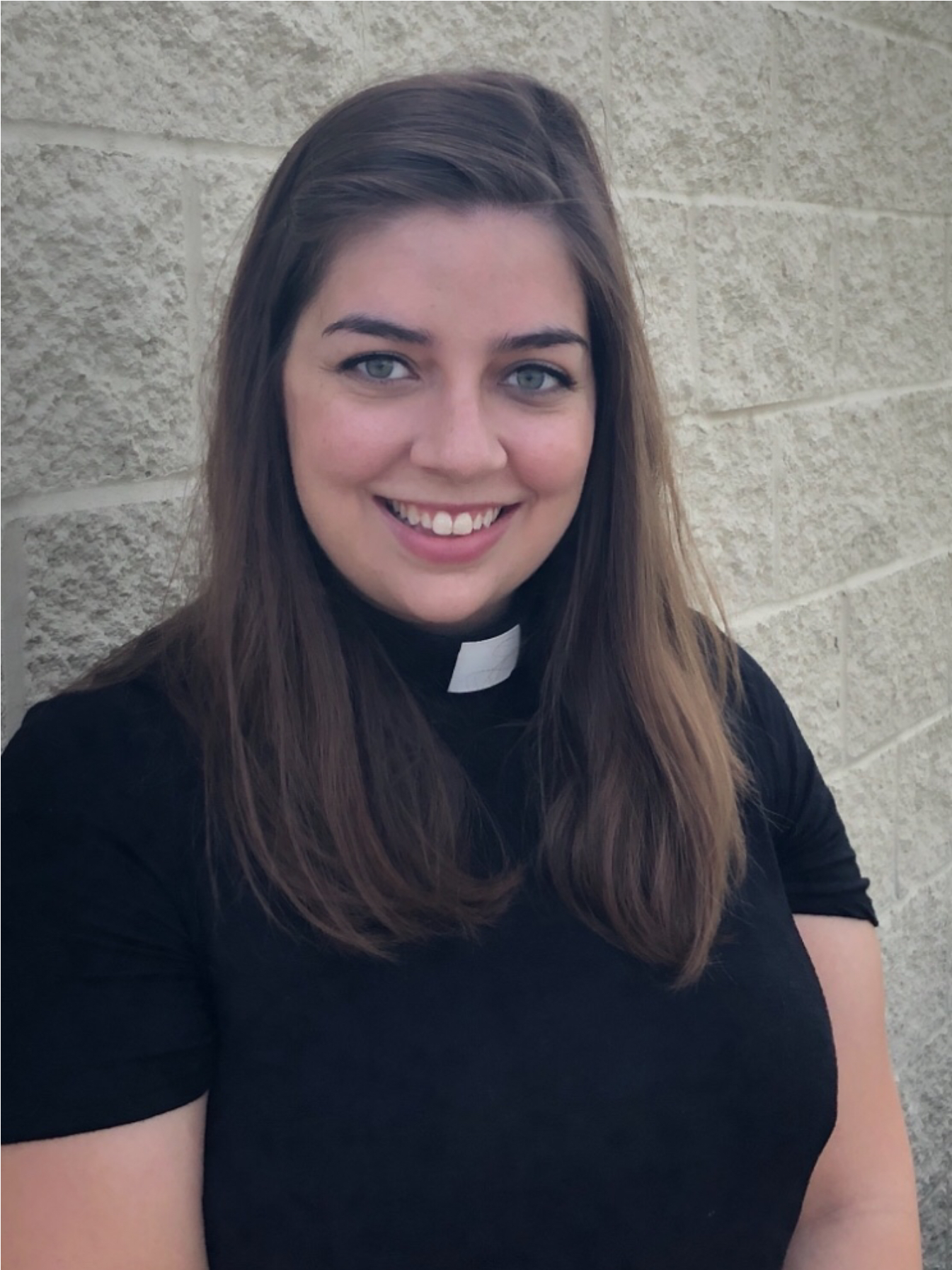 Pastor Carolyn Staats
My name is Carolyn Staats and I am honored to be called as the pastor at Mt. Zion.
I am originally from the Milwaukee area, where I grew up with my parents and two older sisters.
I attended the University of Wisconsin - Madison, where I received a bachelor's degree with majors in psychology and social welfare. While at UW, I held various leadership positions in Lutheran Campus Ministry, and worked at Lutherdale Bible Camp, in university administration, and at the UW Law School. It was during my time as an intern at Bethel Lutheran Church in Madison that I first felt the call to pastoral ministry.
After graduation, I moved to the Twin Cities to attend Luther Seminary, where I received my Master of Divinity degree. I completed my yearlong pastoral internship at St. Andrew's Lutheran Church in Mahtomedi, MN. And now I am thrilled to serve you, Mt. Zion, in my first pastoral call.
I met my husband Mike while we were students at UW, and we are proud cat parents to Boo.
Mike works in Minneapolis as a mental health therapist. When we are not working, we like to hike, go to Twins games, and watch movies. I also like to read, bake, practice yoga, and study German.
I am looking forward to getting to know all of you here at Mt. Zion, and the larger Hudson community. Please feel free to reach out with faith questions, prayer requests, church ideas, or anything else you feel called to. The grace and peace of Christ be with you all!