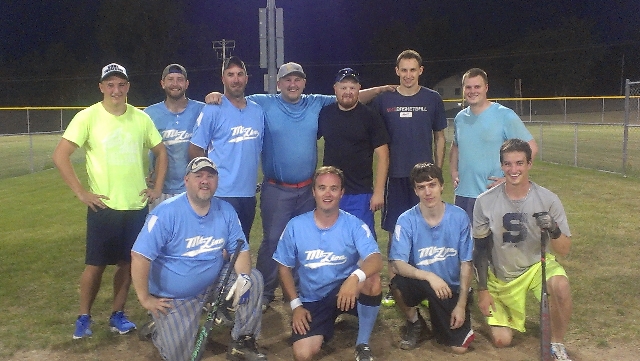 Men's Softball 2016 has teamed up with United Methodist Church.
Please check out schedule and other information CLICK HERE
Mt. Zion participates in a city wide men's church softball league each summer (May-August).
Games are held on Thursday nights at 6:45pm or 8:15pm at Grandview Park, located across from the St. Croix County Government Center and adjacent to the Hudson Middle School off Carmichael Road.
Look for a roster sign-up in the Commons each spring, The minimum age to participate is 18.
Come cheer for the team as they play for fun, fellowship and the occasional win against other area churches' teams.