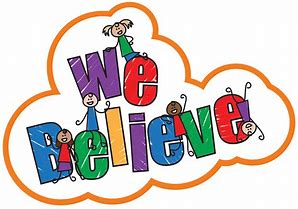 Sunday School 2020-21
This school year is different from any we have experienced before. The unknowns can leave us feeling a bit uneasy. As we navigate through this year, remember that God is beside us. He is with us. He never leaves us.
"Remember that I commanded you to be strong and brave. Don't be afraid, because the Lord your God will be with you everywhere you go."
Joshua 1:9
All Sunday school and Sunday school activities will be held on-line this year. Sunday school will be a combination of videos created by our youth, Zoom sessions, and links to favorite Sunday school songs! Please fill out the following google permission form by clicking on this link.
Sunday School Schedule 2020-2021
All Meeting times are at 10:00 am on Sunday via ZOOM!
If you need the Zoom link, please contact Angie Adams.
September 27
October 4 - Christmas readings sent out.
October 11
October 18
October 25
November 1
November 8
November 15
November 22 - NO SUNDAY SCHOOL, THANKSGIVING BREAK
November 29 - NO SUNDAY SCHOOL, THANKSGIVING BREAK
December 6
December 13 - Christmas Carols in pajamas or Christmas sweaters
December 20 - Christmas program via IMOVIE!
December 27 - NO SUNDAY SCHOOL - CHRISTMAS BREAK
January 3 - NO SUNDAY SCHOOL - CHRISTMAS BREAK
January 10
January 17
January 24
January 31
February 7
February 14
February 21
February 28
March 7
March 14
March 21
March 28 - Zoom at 10 am -last day of Sunday school