Attending a worship service regularly with our children is important. It is one of the most significant things we can do when it comes to their faith journey. Mt Zion encourages children of all ages to be present throughout the entire service. A nursery is available if needed.
From birth through high school your child will receive a gift and a blessing nearly every year during worship. This happens during Milestone celebrations such as a kindergarten backpack blessing or driver's license key chain blessing.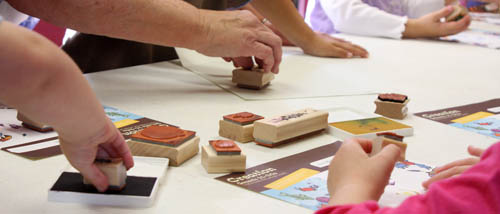 Sunday school is held during the school year 9:20-10:15 in the Lower Level. Children 3 years old – 8th grade meet by age levels to learn and grow in their faith.
High school youth gather every other week for Muffin Bunch. During the Sunday school time the group travels to a local coffee shop for conversation.
High school youth are welcome to sing in the Sr. Choir, which rehearses in the Sanctuary balcony 9:20-10:15.
High school youth are welcome to serve as Sunday school helpers.
Special Childrens Messages during worship!